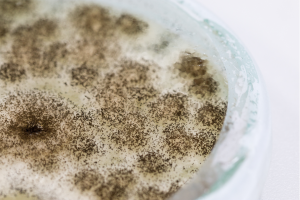 Mold testing is the process of identifying the presence of mold with the help of scientific measurements. It is done with accurate tests that need to be carried out using certain techniques to understand the extent and severity of the mold growth. By conducting mold tests, it is possible to identify which species is present, and at which locations throughout the house.
Below, this mold removal company in Arlington Heights, Illinois is going to discuss the different types of mold tests that can be carried out to identify mold in your home.
Air Sampling
Air sampling is considered one of the best methods for identifying the presence of mold in a home. This test can confirm the presence of mold spores, as well as its specific type, in any location throughout the home. Moreover, the test can also reveal the amount of mold spores in the air. This is one of the most common types of mold tests in Arlington Heights, Illinois.
Surface Sampling
If you already notice visible mold growth in your home, then it may not be necessary to take air samples. However, surface sampling can be useful to determine whether a particular area has been properly cleaned or treated. There are specific protocols in place for collecting mold samples, and therefore, they should only be taken by a trained mold removal professional in Arlington Heights. The two main types of surface sampling include:
1. Lift Tape Sample
In this method, a tape is placed on the areas that need to be tested. The tape is then removed and kept on a glass slide. The slide is then sealed and sent to a microbiology laboratory to check for the presence of mold spores.
2. Swab Test
In this test, a piece of cotton material is used to wipe the surface that needs to be tested. The cotton swab is then sent to the lab for analysis. The swab test is useful to determine the type of mold present. However, mold count is usually a more important factor to consider than the actual type of mold. Because this test does not help in identifying the spore count, it is used less frequently.
Self-Test Kits
There are DIY mold testing kits available that you can use at home. These kits claim that they can pinpoint the presence of harmful molds that can trigger serious respiratory issues and other health-related issues. However, self-test kits are prone to error, show a greater number of false positives, and are not statistically accurate. As such, it's best to contact a professional mold removal company in Arlington Heights if you need to test for mold in your home.
A professional will have adequate experience — as well as the proper tools and equipment — to conduct, diagnose, and accurately interpret the results of the mold test. This will help you avoid any confusion and potentially dangerous situations.
Are You Looking for a Mold Removal Company in Arlington Heights, Illinois?
Is your home or business space under attack by mold? If so, and if you are looking to partner with the top-rated mold removal company in Arlington Heights, Illinois, then Axis Response Group is the company to call.
Our experts have removed mold from numerous commercial and residential properties throughout the Arlington Heights area. Our team can work to completely eradicate any mold that exists within your property in a safe and efficient manner.
We pride ourselves in providing quality service to our clients at reasonable prices. Contact us today to schedule an appointment.