ENVIRONMENTAL REMEDIATION SERVICES
Axis Response Group manages the following environmental concerns for commercial and industrial properties in Chicago: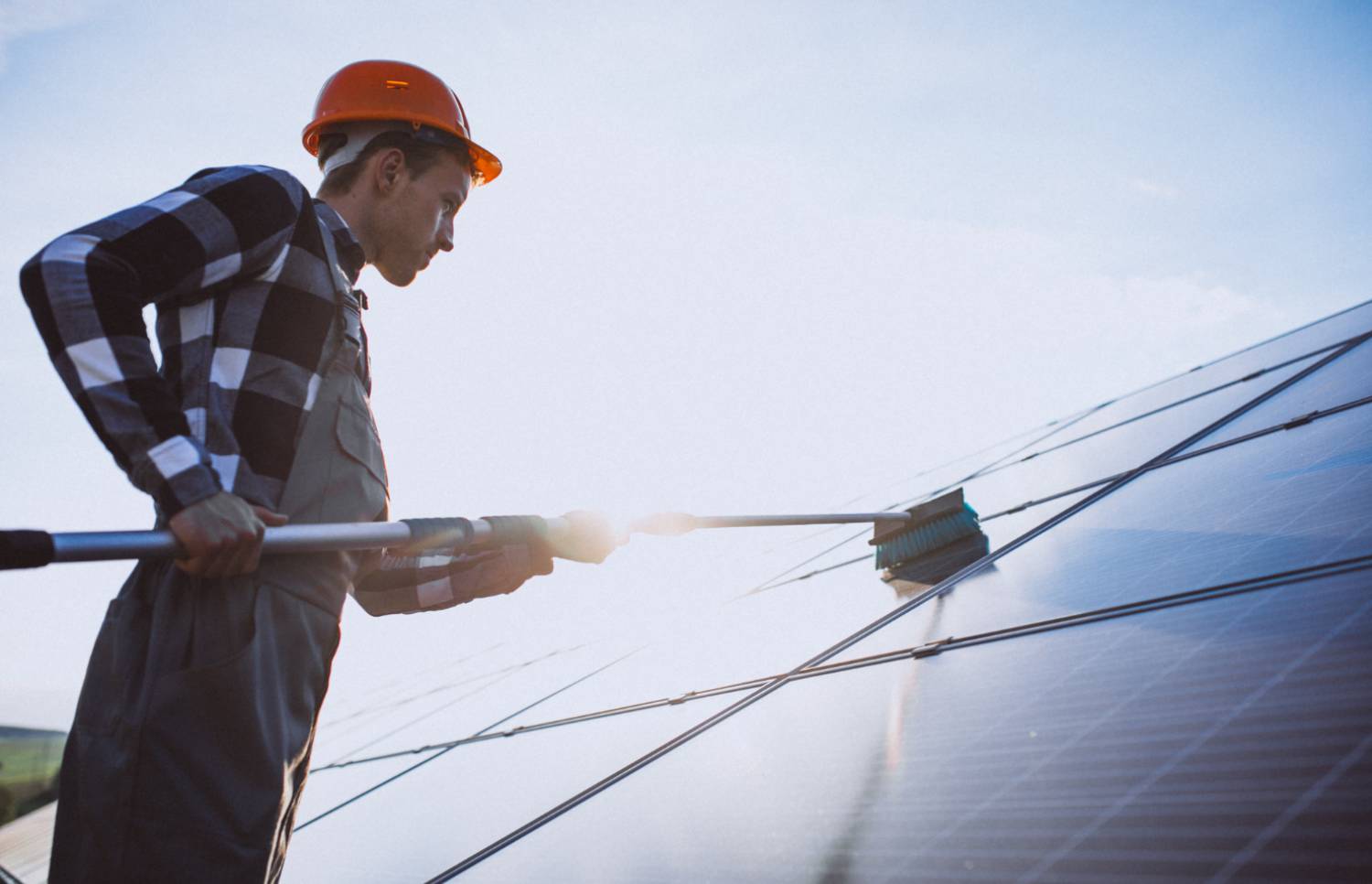 Industrial & Commercial Debris
Cleanup and Removal
When faced with the need for debris removal or cleanup at your business or industrial site, time is of the essence. Any delay in removing obstructive waste and restoring your place of business to its original state can prevent your employees from doing their jobs and can cost you significantly in time, money and lost productivity.
Sanitation and Disinfection Services
Commercial, Office Building and Industrial Sanitation and Disinfection Services
The COVID-19 outbreak is a biohazard situation that has brought about the requirement to keep all facilities disinfected. These facilities include commercial business complexes, schools, industrial facilities, warehouses, and much more.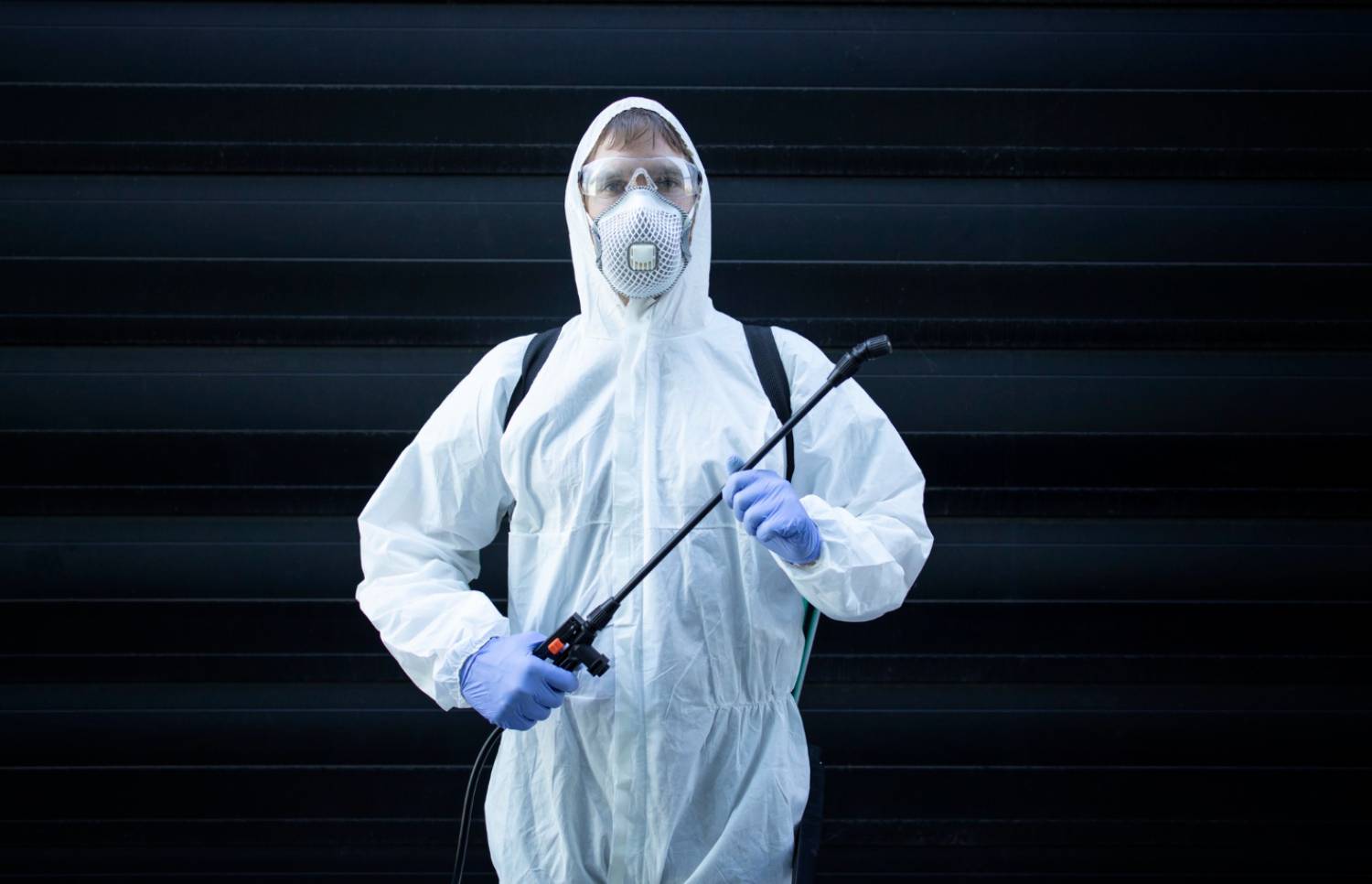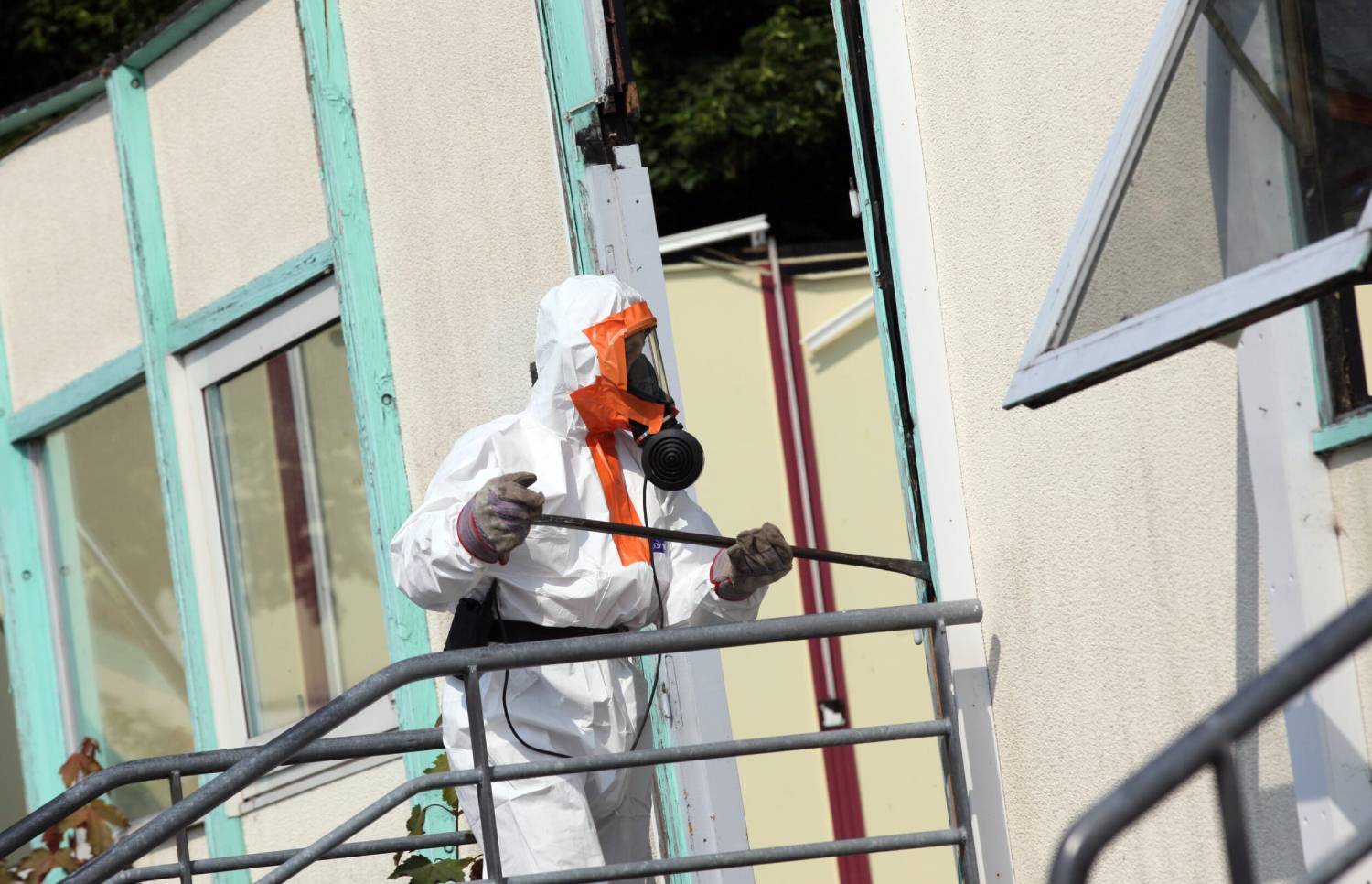 Because of its fiber strength and insulating properties, asbestos was used in many older Chicago buildings for insulation, floor and ceiling tiles, roofing shingles and other materials; however, we have since learned that asbestos can cause severe issues when inhaled. Because of this, it is important to contact an asbestos abatement contractor like Axis Response Group if you wish to do construction or remodeling that might disturb asbestos in your property.
Asbestos Building Inspections
While most people probably recognize the name, and know that asbestos can be very dangerous, they may not have an idea of what asbestos actually is.
You may be surprised to learn that asbestos is a naturally occurring mineral fiber that can be found in certain rocks and soils.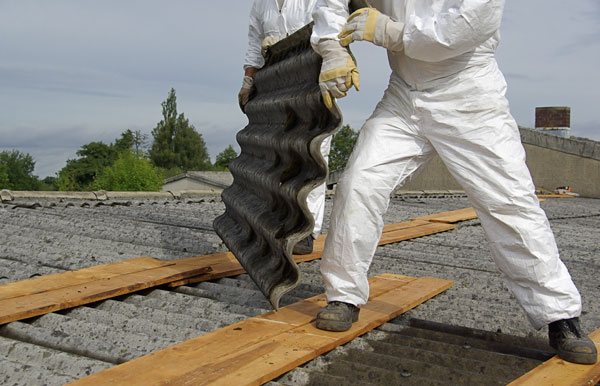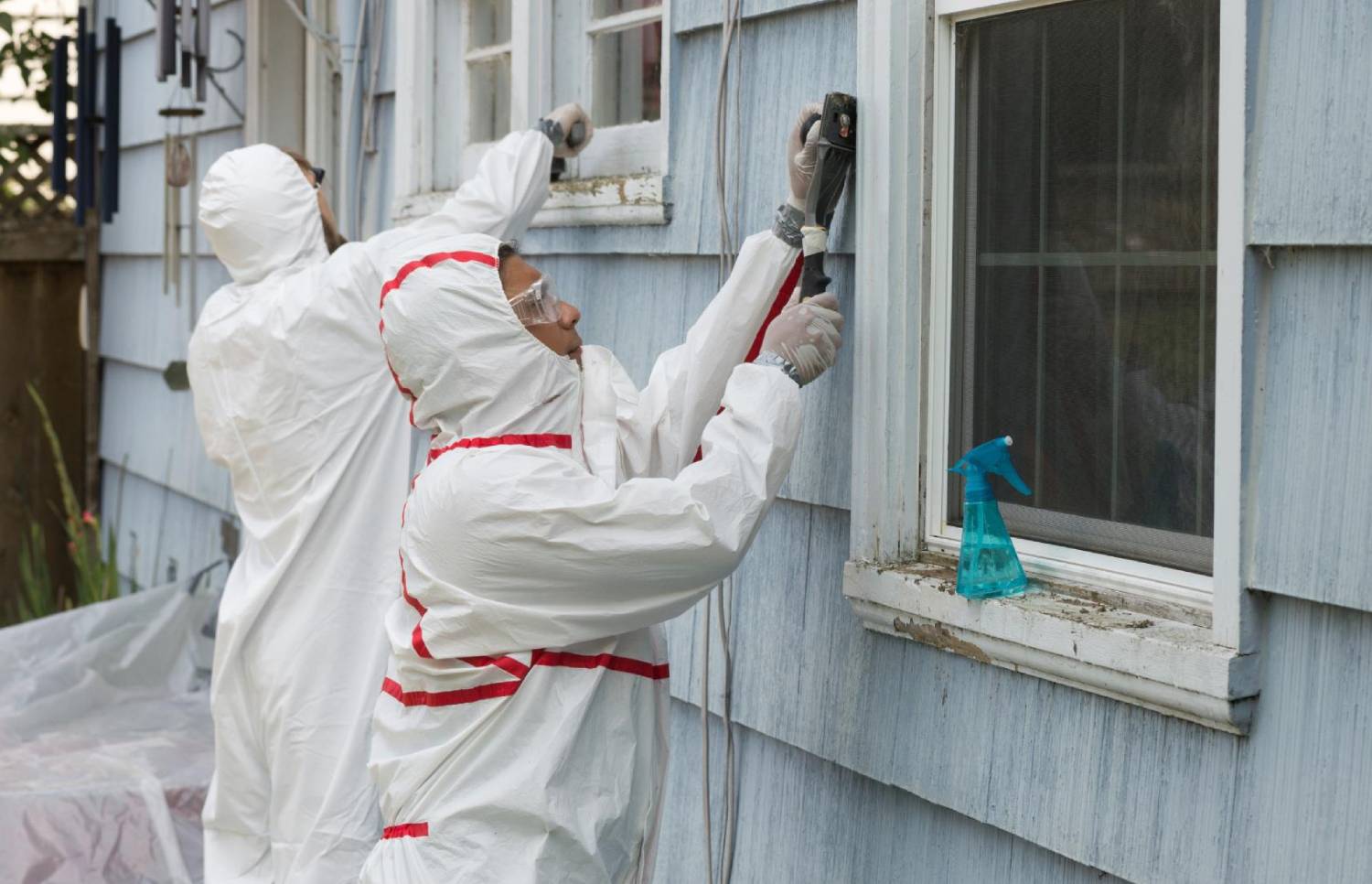 Lead Abatement & Mitigation
According to the Illinois Department of Public Health, about 75% of the homes built in our state before 1978 could contain some lead-based paint. The presence of lead-based paint within a commercial building is considered a dangerous health hazard, and one that can increase over time rather than dissipate.
Interior Demolition of Contaminated Buildings
Interior demolition describes the process of dismantling structure interiors while leaving the exterior intact. The purpose is to prepare the building for an interior renovation and includes the removal of walls, ceilings, plumbing pipes, partitions, insulation, carpeting and flooring, and other interior fixtures. Our experienced deconstruction experts at Ajax Response Group adhere to the highest level of safety standards while ensuring to carefully preserve the remaining structure.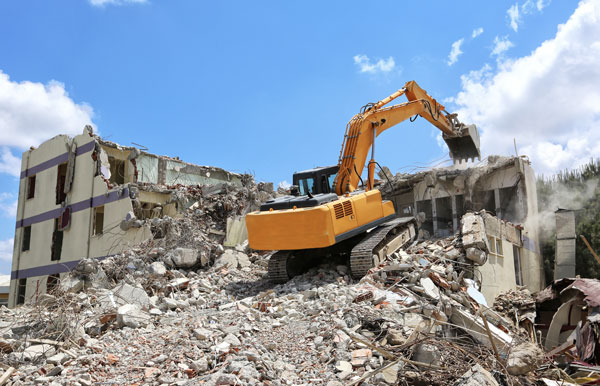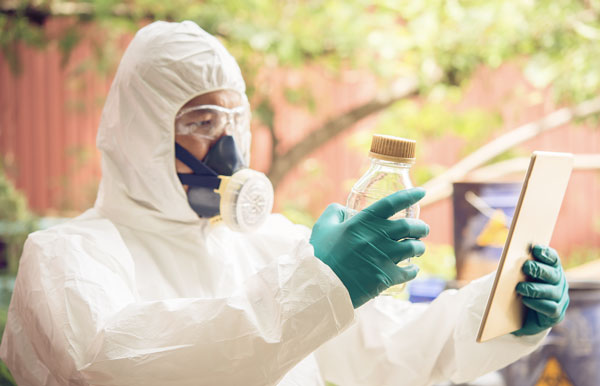 Hazardous Material Disposal
From oil-based paint and car wax to old printers and MP3 players, an unexpectedly large number of everyday materials around your property aren't safe to dispose of in your ordinary household trash. Because these items are so common, many people have difficulty identifying what qualifies as household hazardous material–and face even bigger problems trying to figure out how to properly and safely dispose of such hazardous waste items.
Mold spores are everywhere. No matter how clean your property is, they come in on the breeze. They are very hardy and just need an opportunity to grow. That opportunity comes when water enters the property.
Whether you have had a flood in your property, leaky pipes under your sink or areas where poor air circulation leads to high humidity, mold can be the result. Axis Response Group in Chicago can help you detect mold, determine what kind it is, remove it and help you keep it from coming back.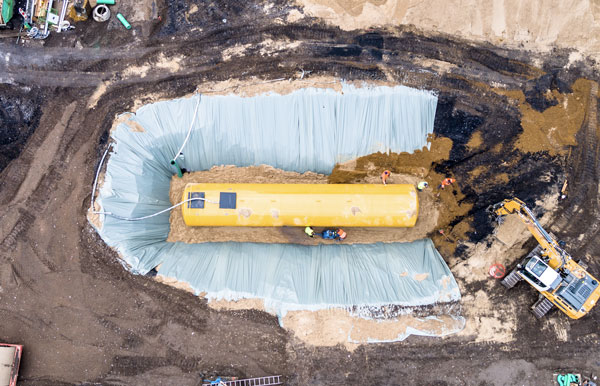 Underground Storage Tank Removal
Before the 1980s, underground storage tanks, also known as USTs, were not well regulated.  Often, companies did not even need to notify any governing agencies if they wanted to install a tank on their property.  As years passed many forgot that the storage tanks ever existed.  As new owners take over the property years later, they are often surprised to find an underground storage tank buried deep in the ground.  Many property owners do not even know if the tank is empty or may potentially be full of hazardous chemicals within.
Phase I & Phase II Environmental Assessments
Environmental Assessments in Chicago, IL
Purchasing property for industrial or commercial uses requires careful examination of the environmental considerations related to the land. Before you buy property or begin construction, seek a Phase I and Phase II Environmental Site Assessment (ESA). This detailed analysis will give you information about the condition of the soil and water, as well as possible contaminants for the site.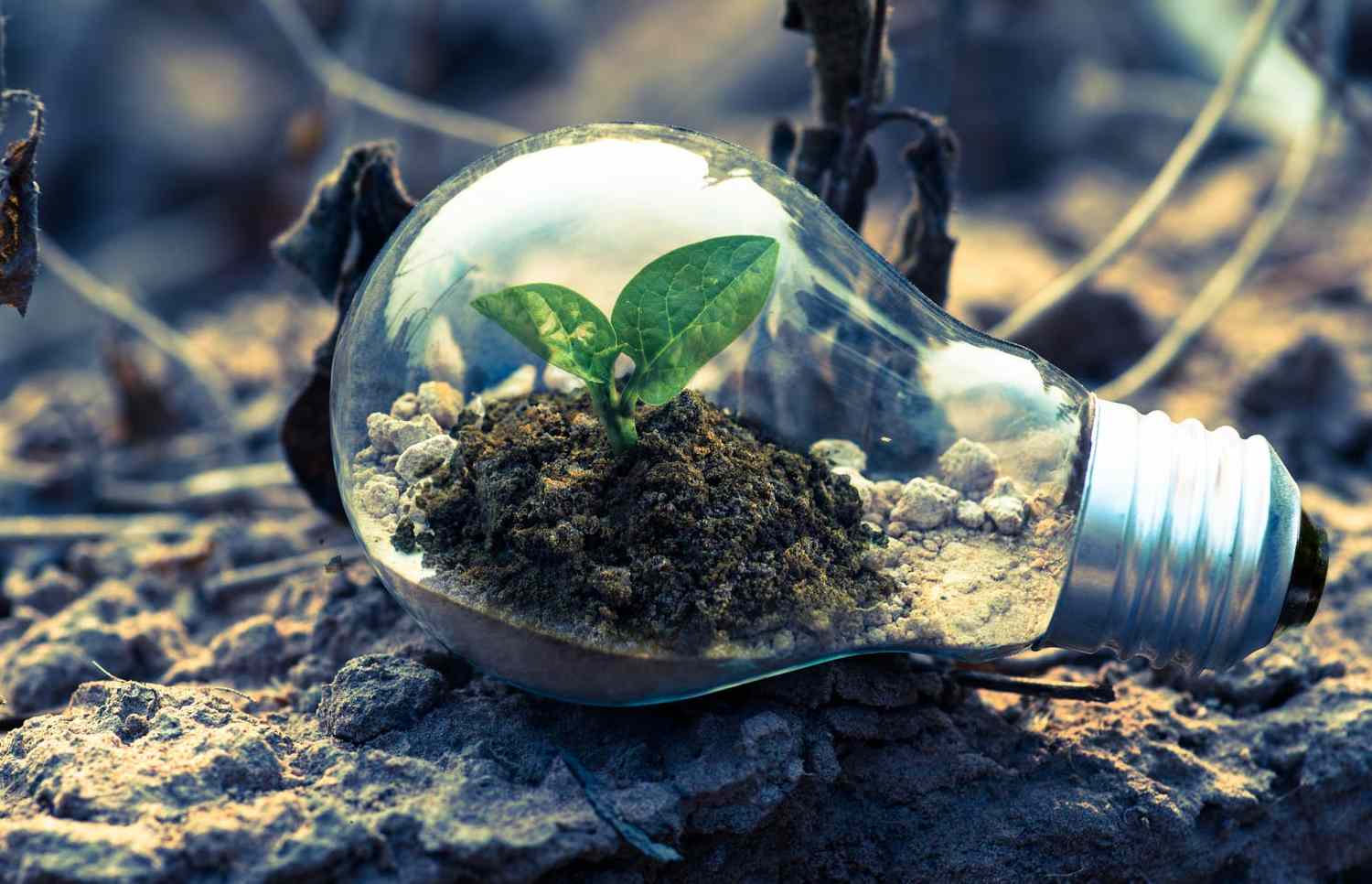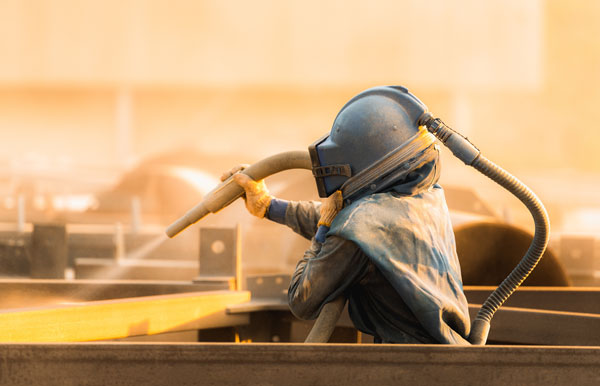 Sand Blasting in Chicago, IL
Sand blasting is an effective way to quickly and thoroughly prepare a surface for painting. The sand blasting and painting processes generate byproducts and must also be carefully contained and removed after the project is complete. Proper cleanup and disposal of excess materials is crucial to preserving the safety of the local water supply, and to avoid spreading pollutants through the space and neighboring properties.
Environmental Permitting & Regulatory Compliance
There are federal, state and local regulations that govern what you can do on any particular property. These regulations may apply to your plans for construction, digging, installation, production, storage, clean-up and waste disposal. In order to avoid violation of these regulations, you must seek the proper permits for your projects and goals for the property, and ensure regulatory compliance in all processes.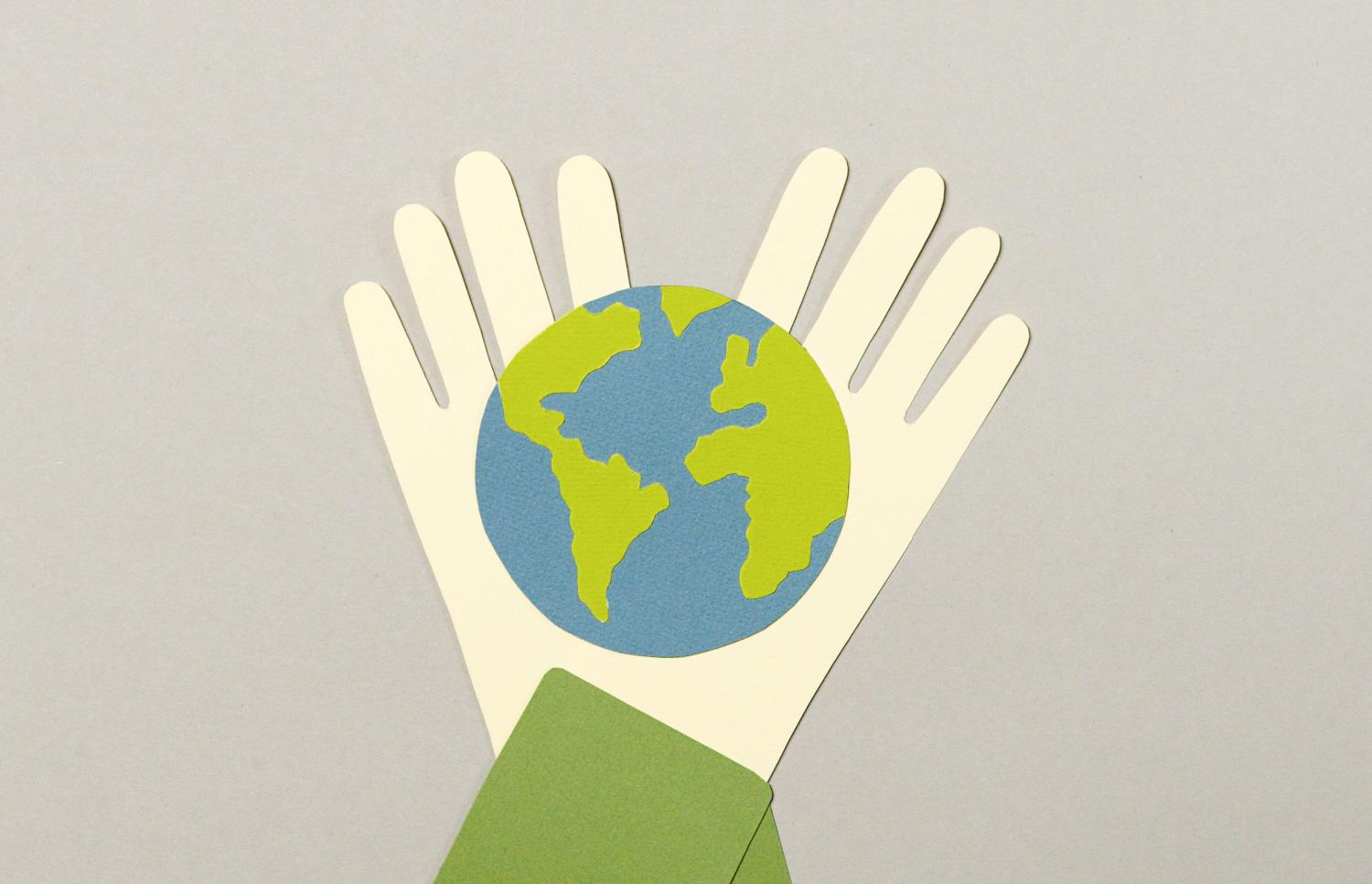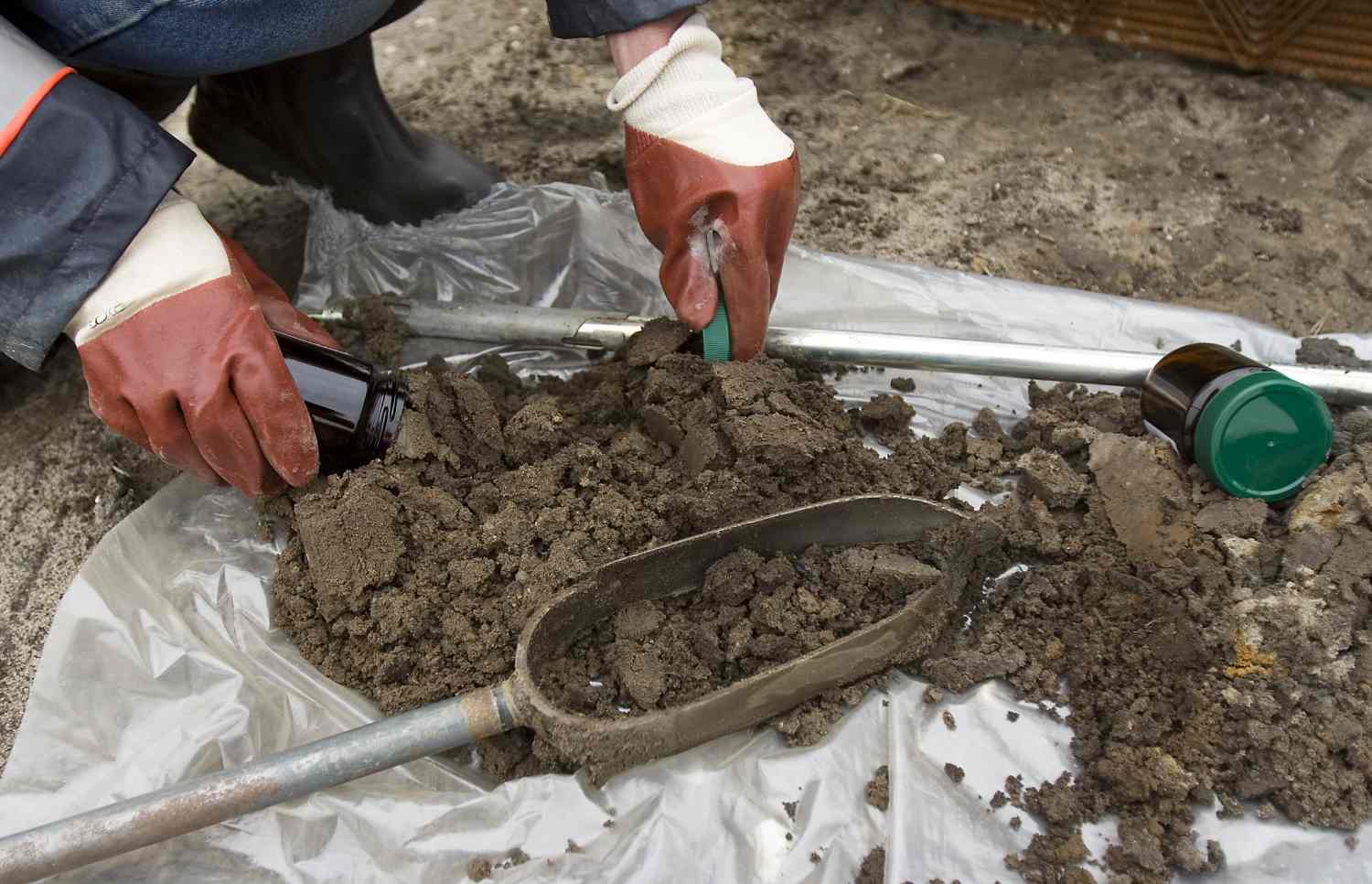 Soil Testing & Remediation
Axis Response Group is a leader in soil testing and remediation in Chicago and serves the greater Chicagoland area. We work with commercial and industrial contractors in Chicago and assist in the management of environment concerns to ensure projects are not only safe, but also meet all compliance and regulatory standards.
The use of soil in construction and the disposal of contaminated soil is heavily regulated by the state of Illinois. Soil disposal compliance confirms that you are taking the proper precautions in the reception of off-site soil, and that you are disposing the soil to entities that are qualified to receive or treat contaminated soil.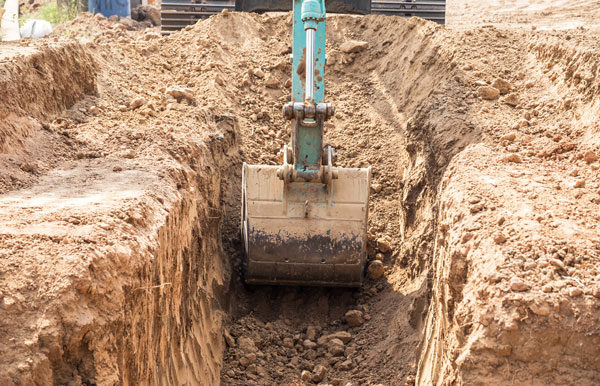 LPC-662 & LPC-663 Certification
When you plan to have soil delivered for a construction or other project, you must demonstrate that the soil is uncontaminated. Contaminated soil poses a number of health risks to workers or residents on the site, as well as the population at large. By obtaining an LPC-662 certification from the source operator where you will get the soil, or completing an LPC-663 certification on the soil you receive, you can prove that the soil you intend to use is appropriate.
Frequently Asked Questions (FAQs)
We commonly get similar questions from customers once they have looked at our list of services. Being that the case, we decided we'd add some FAQs and their answers to our service. Please feel free to read the questions below and reach out to us if you want more explanation.
How can asbestos affect my health?
Asbestos itself is comprised of six different minerals, which makes it a compound substance that is shaped in the form of fibers. Prolonged exposure to asbestos, usually breathed in, can cause serious consequences. These health-effective fibers of asbestos can lead to cancer and other fatal diseases.
A common form of clean up we do at Axis Response Group is tile asbestos removal. This is when asbestos is present in the tile of a building, and that needs to be removed. The tile is usually some sort of flooring, and experts in the industry are often able to identify it quickly.
The removal of the tiles requires a response team that knows how to properly dispose of said product. If you think your property might have this, contact the tile asbestos removal team at Axis Response Group. We have the experience and knowledge to keep you safe. 773-427-6811
Contact Axis Response Group today so we can provide you with the right solutions to your environmental problems.