Because of its fiber strength and insulating properties, asbestos was used in many older Chicago buildings for insulation, floor and ceiling tiles, roofing shingles and other materials; however, we have since learned that asbestos can cause severe issues when inhaled. Because of this, it is important to contact an asbestos abatement contractor like Axis Response Group if you wish to do construction or remodeling that might disturb asbestos in your property.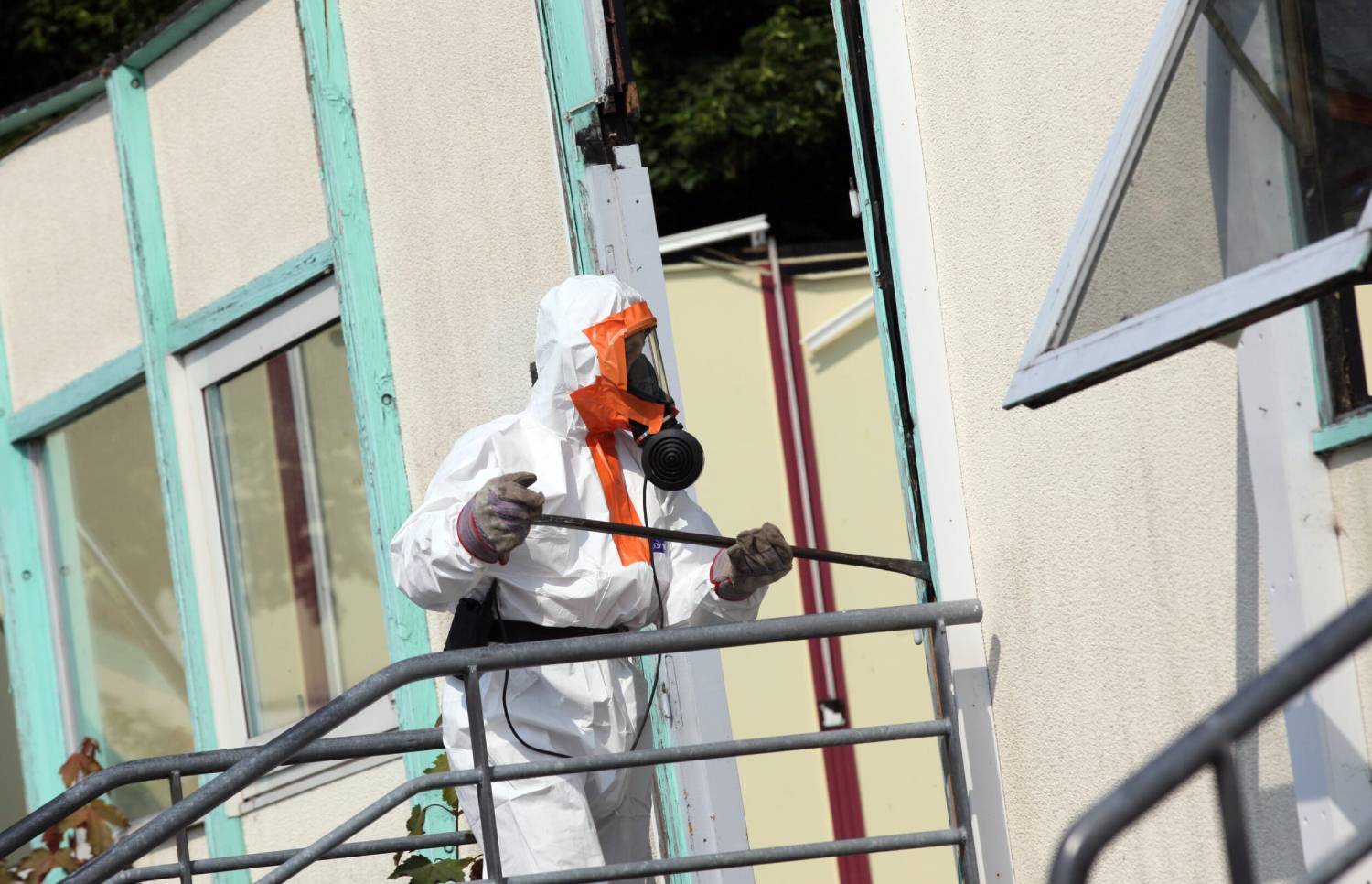 How Are People Exposed to Asbestos?
Asbestos becomes dangerous when it is disturbed during remodeling, repairs, or demolition. If asbestos fibers or particles are released into the air, they can be inhaled. Once inhaled, asbestos exposure has been linked to respiratory diseases that include:
asbestosis, a long-term lung disease.
mesothelioma, a rare cancer that is found in the lining of the abdomen, the heart and the lung.
lung cancer.
It may take years for symptoms to develop after exposure. Because of the high risk, it is important to hire professional, reputable asbestos removal companies to assure that removal or abatement is done safely.
How to Deal With Asbestos?
Asbestos can be dealt with in a number of ways to ensure that it is safe for anyone who visits your property.
In many cases, encapsulation or enclosure are adequate to render asbestos safe. When asbestos is solid and undamaged, it is not harmful. It is only when asbestos becomes airborne and can be inhaled that it presents a danger.
If asbestos is damaged, we can offer repair services to ensure that it is not loose and exposed.
It is only in extreme cases that experts recommend asbestos removal. If you have a situation that merits removal of asbestos from your property, we are able to safely remove and dispose of asbestos to ensure that it does not become a hazard.
Our skilled technicians are trained in environmentally safe practices in asbestos abatement and removal. We take pride in the following certifications that we have earned to work with this material safely:
IDPH Licensed Asbestos Project Manager
IDPH Licensed Asbestos Supervisor
IDPH Licensed Building Inspector
IDPH Licensed Asbestos Workers
The Illinois Department of Public Health requires that all professionals dealing with asbestos undergo training and seek licensing. We ensure that we are up to date on all requirements and best practices to ensure that you are in compliance and that the work done on your property is safe and environmentally sound.
Before you begin a project that might cause dangerous asbestos exposure, give us a call. We will visit for a free, no-obligation quote and create a path to a safe asbestos abatement or removal.