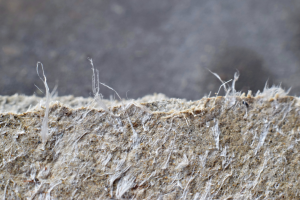 Due to the reasonable cost of living, quality schools, and low crime rates, Glenview, Illinois has an exceptional livability score. However, Glenview homeowners whose houses were built before the 1980s have a high chance of having asbestos in their homes, as contractors at the time commonly used this material in everything from ceramic tiles to insulation and masonry.
Long-term asbestos exposure can have serious health consequences. While undamaged asbestos-containing materials do not pose an immediate risk, damaged asbestos-based products pose health risks for you and your family. As such, rather than taking the risk, most homeowners opt to have any asbestos-containing materials removed from their home.
Below, this asbestos removal company in Glenview, Illinois is going to discuss everything you'll need to know about the asbestos removal process.
Common Asbestos-Containing Products
If you are unsure about having asbestos-containing products in your home, below are some of the common areas in a typical household in Glenview, Illinois that asbestos might be present:
Roofing and siding shingles are made of asbestos-based cement.
Old textured paint used on wall and ceiling joints.
Synthetic ashes and embers are used in gas-fired fireplaces.
Old stove-top pads.
Old walls and floors (especially old vinyl floor tiles).
Old steam pipes.
Old oil or coal furnaces.
Old door gaskets.
Solid and undamaged asbestos-containing materials can sometimes be left untouched. In some cases, the encapsulation of these materials can be enough for you and your family to remain safe from the hazardous material. However, in extreme cases where asbestos-containing materials are damaged, it's best to seek professional help from an asbestos removal company in Glenview, Illinois to ensure your safety.
Below are some of the serious health risks you could be exposed to if you choose not to remove asbestos-containing materials from your home:
Asbestosis – this disease involves the scarring in the lungs caused by inhaling asbestos fibers. Because carbon and oxygen do not easily pass in and out of scarred lungs, breathing would become harder.
Pleural Disease – while not everyone with this disease will have problems breathing, some people might have less suitable lung function.
Lung Cancer – this malignant tumor invades and blocks the air passages of the lungs.
Mesothelioma – this rare type of cancer that might not show symptoms of this disease until 30 to 40 years after asbestos exposure.
Prepped With the Proper Types of Equipment
When dealing with asbestos-containing products, one must be in full gear to avoid being exposed to such hazardous material. By opting for our services, we can assure everyone's safety by getting rid of a potentially toxic atmosphere for you and your family.
Here at Axis Response Group, we are properly equipped with:
High-grade respirators – this helps our crew in the containment area safely get rid of the hazardous asbestos-containing products for you.
Disposable coveralls – this includes PPEs, disposable rubber boots, rubber gloves, and protective eye goggles.
Why Choose Axis Response Group?
Not all asbestos removal companies in Glenview, Illinois are equal. If you are looking for the best people to do the job, you can depend on our team, which consists of highly skilled and trained:
Licensed asbestos workers
Licensed building inspectors
Licensed asbestos supervisors
Licensed asbestos project manager
Hire the Premier Asbestos Removal Company in Glenview, Illinois
Are you looking for the top-rated asbestos removal company in Glenview, Illinois? If so, Axis Response Group is the company to call. Contact us today at (847) 998-6811 to request a free quote.