SANITATION AND DISINFECTION SERVICES
Commercial, Office Building, and Industrial Sanitation and Disinfection Services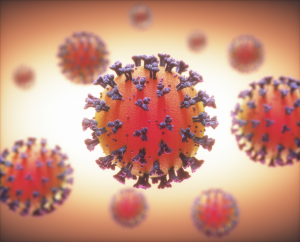 The COVID-19 outbreak is a biohazard situation that has brought about the requirement to keep all facilities disinfected. These facilities include commercial business complexes, schools, industrial facilities, warehouses, and much more.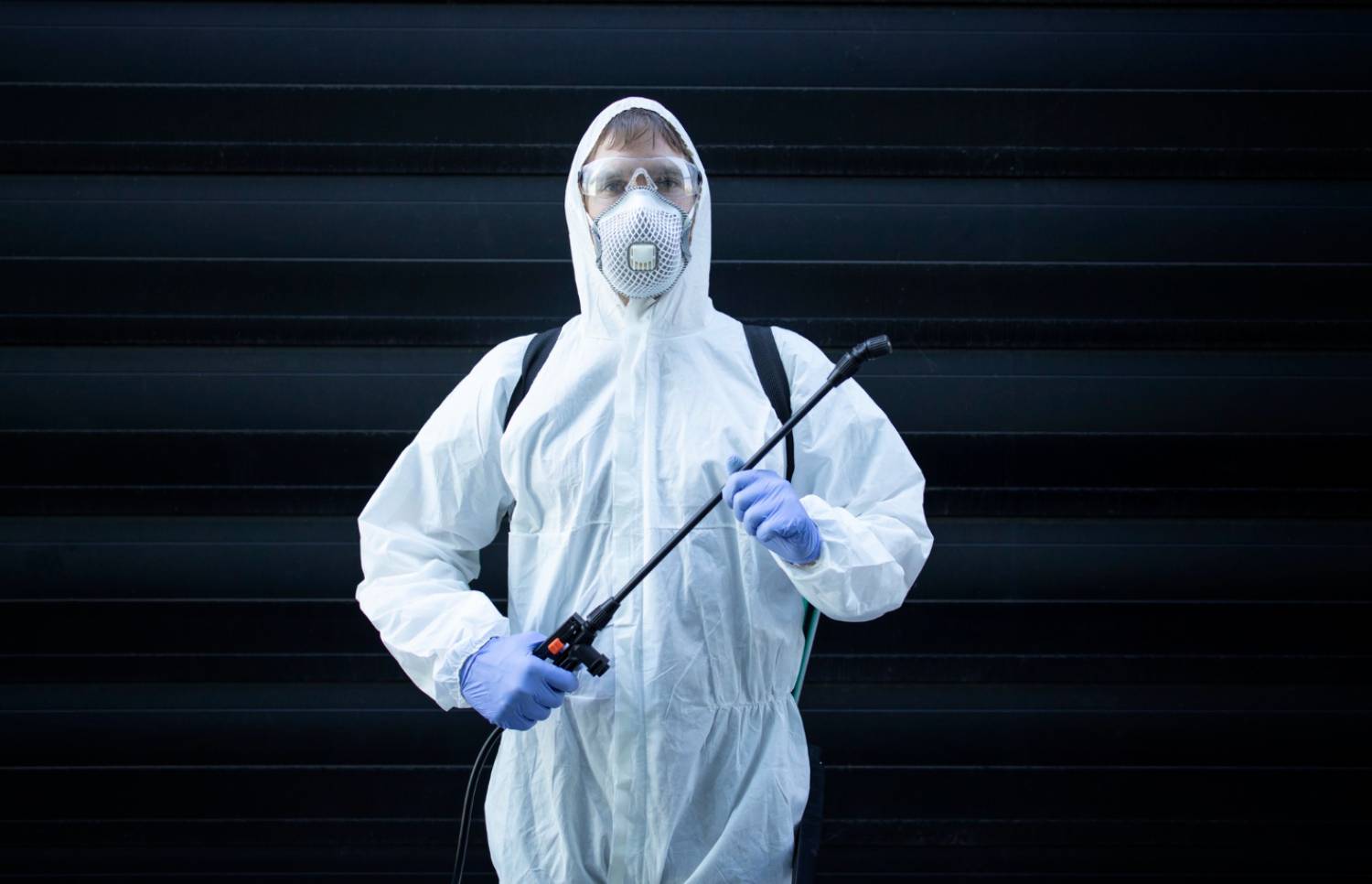 Current evidence suggests that the virus that causes COVID-19 can survive from a few hours to days on a variety of different materials, leading to the continued spread of the disease, and a growing number of fatalities across the nation.
According to the Centers for Disease Control and Prevention (CDC), cleaning followed by professional disinfection is the best practice measure for the prevention and spread of coronavirus.
Axis Group is an industry leader in biohazard remediation, including COVID-19 cleaning and disinfection.  Our dedicated and experienced staff is trained to eradicate the presence of any novel coronavirus that causes COVID-19, delivering the highest professional standards possible.
How We Clean and Disinfect Coronavirus
Our cleaning staff use personal protective equipment (PPE) and are trained to maintain safe cleaning protocols
Two-phase CDC approved disinfection is provided
High-touch surfaces in the workplace such as door handles, light switches, stair rails, elevator buttons, phones, microwaves, coffee stations, sink handles, water fountains, chair arms, shared workstations, learning materials, and dining tables are cleaned and disinfected.
Full scale restroom service — all surfaces wiped and properly disinfected
All hardwood floors, ceramic floors are cleaned and disinfected (carpet areas and garbage removal not included)
Cleaning tools, waste, PPE as well as other infected materials found are professionally handled and disposed as biohazard waste in accordance with all local and federal regulations
2-Step Remediation Process
We follow a two-step remediation method for the decontamination and sanitization of your facility.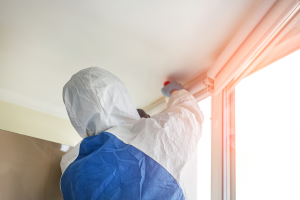 Our team will first secure the facility (after hours and/or weekends are available), and set up a decontamination area at the entry point of the facility. Wearing Level B personal protective equipment (PPE), the team will enter the facility and hand-wipe clean the "high-touch or traffic areas" (as seen below), to remove any organic build up. The removal of organic material will allow our disinfectant solution to penetrate down for effective sanitization.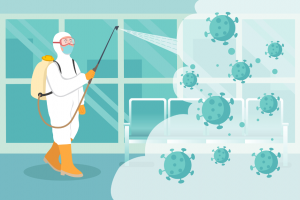 In the second step, our team applies a disinfectant solution utilizing an Electrostatic Fogger. This method involves applying an electric charge to the disinfectant allowing it to wrap around and evenly coat all types of surfaces, resulting in a more effective and complete coverage [SDS and SOP available upon request]. The EPA-approved disinfectant solution will penetrate and kill the enveloped virus COVID-19. All waste generated (PPE, wipe rags, solution) will be containerized on site, and disposed at a Waste-to-Energy Facility.
Why hire a professional sanitizing and disinfecting service?
Coronavirus has a reputation of being deceptive. It can survive for up to two weeks on different surfaces. Add to that, a person infected with the virus may not show any symptoms of the illness until after two weeks of infection. This makes it difficult to track and contain the virus. This is the primary reason why you need to have a professional sanitizing and disinfecting company by your side, to make sure any potential traces of the virus are professionally and safely removed.
We care about the health and safety of you, your family, and staff
At Axis Response Group, we take pride in our ability to undertake projects of any size or complexity, and understand the seriousness of the current coronavirus outbreak situation.
Call in our experienced and dedicated team to have your industrial or commercial property sanitized and disinfected in the most professional, safe and efficient manner.
Don't take any chances with the safety of your employees and family members on the line — call in the experts to help.
Disclaimer
Though AXIS RESPONSE GROUP follows protocol promulgated by the Center for Disease Control Prevention, there is no testing that exists to ensure total elimination of the coronavirus. AXIS RESPONSE GROUP guarantees that its cleaning protocol curbs the spread and threat of coronavirus. However, it cannot guarantee with 100% certainty the total eradication of it.