LEAD ABATEMENT & MITIGATION SERVICE
According to the Illinois Department of Public Health, about 75% of the homes built in our state before 1978 could contain some lead-based paint.  The presence of lead-based paint within a commercial building is considered a dangerous health hazard, and one that can increase over time rather than dissipate.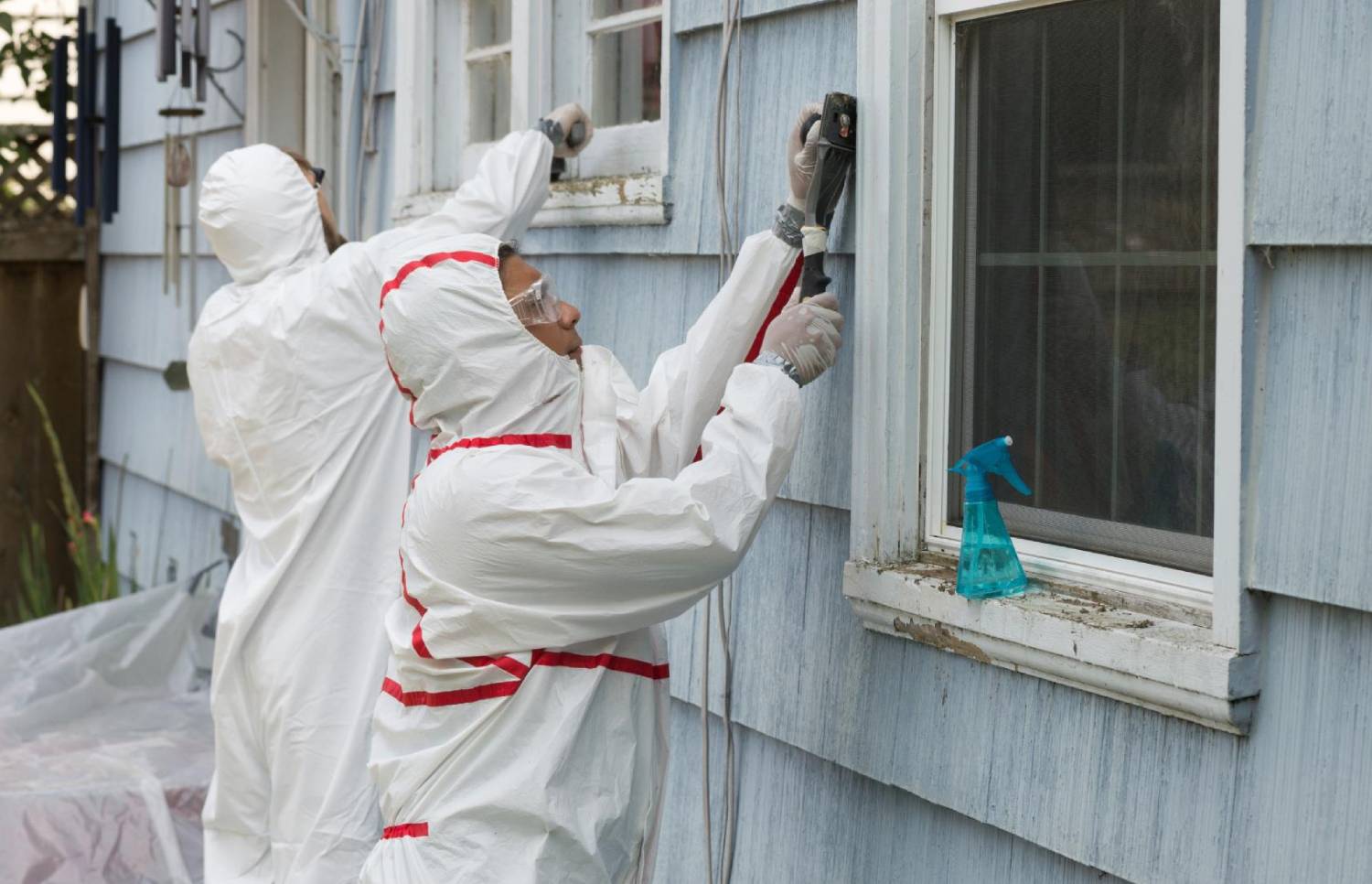 Is Your Property At Risk?
Lead-based paint was in frequent use prior to 1978 and was known for its durable quality as both an indoor and outdoor paint.  This durability has led to traces or coats of lead-based paint that may have been relatively undisturbed until recently, as the paint deteriorates naturally over time or is disturbed in the course of renovations or repairs
What Are The Dangers of Lead-Based Paint In Your Building?
Because lead is a highly toxic substance, exposure to it can lead to very serious health conditions, especially in younger children. Lead poisoning can have permanent consequences, including damage to the brain and vital organs.
These are a few of the most common places that lead-based paint can be found in a building:
Doors and doorframes
Windows and window sills
Trim and baseboards
Surfaces that are on the outside of your building are more likely to become hazardous because of their exposure to the elements, causing the paint to chip and flake off, disturbing any layers of lead-based paint that might be present.
Should You Have Your Building Inspected?
You can be found to be in violation of the Illinois Environmental Protection Act if you have exposed or disturbed suspected lead-based paint and not disposed of it as required by the EPA guidelines. In this case, it's better to be safe than sorry if you have plans to do anything that may disrupt hidden layers of lead.
What Are Your Removal Options?
Lead abatement in Chicago is the permanent elimination and properly disposal of any substances that have been tested and proven to be hazardous.  In some cases, hazardous areas can be sealed, or encapsulated, to remove the potential threat of lead exposure.
If you suspect that your building may be harboring this hazard, it is very important that you seek the services of a professional certified in the abatement and mitigation of lead-based paint.  For lead  abatement in the Chicago area, we hope you'll consider the Axis Response Group for the safe evaluation and removal of any dangerous materials.
If you are looking for lead abatement Chicago services, contact our offices today to speak with one of our certified professionals about the lead abatement and mitigation services we offer.  We look forward to hearing from you.