SOIL DISPOSAL COMPLIANCE IN CHICAGO, IL
The use of soil in construction and the disposal of contaminated soil is heavily regulated by the state of Illinois. Soil disposal compliance confirms that you are taking the proper precautions in the reception of off-site soil, and that you are disposing the soil to entities that are qualified to receive or treat contaminated soil.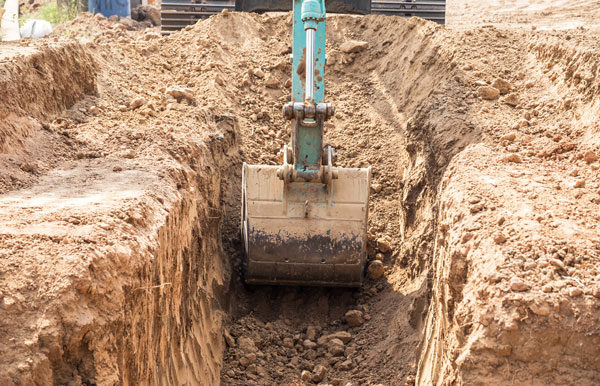 What Is Uncontaminated Soil?
The use of soil in any construction or property maintenance project in the state of Illinois must meet certain standards. Specifically, the soil must be certified as "uncontaminated soil," if it is brought in from another location. Testing soil includes performing a visual inspection and testing for volatile organic compounds (VOCs) by an inspector from the Illinois Environmental Protection Agency. Contaminated soils can affect the air and water supply, as well as create potential health problems for anyone who handles the soil directly. As such, they must be disposed of properly.
How Is Soil Disposal Regulated?
The removal of soil for disposal depends on its status as uncontaminated or contaminated soil. Uncontaminated soil may be mixed with what is dubbed Clean Construction or Demolition Debris (CCDD) and disposed of in a CCDD-verified site. If uncontaminated soil is mixed with contaminated soil or with any compounds that would contaminate it, it may no longer be classified as uncontaminated. To remove contaminated soil, workers must take safety precautions to avoid handling the soil directly, and package it appropriately for transport to a location that is approved to treat or store contaminated soil.
Soil Disposal Compliance in Chicago, IL
Compliance for soil disposal is determined at every stage of the process, from the initial testing and excavation to removal. The site must prove that it requires workers to wear protective gear and monitor the soil for poisonous vapors. Contaminated soil must be secured in the transport vehicle and covered completely to prevent spillage. The site where the contaminated soil is taken must also be certified to handle, treat, store or remove the soil.
Soil disposal is important to prevent exposure of contaminants to the air, water or general population. To learn more about soil disposal compliance for your Chicago property, contact us today.