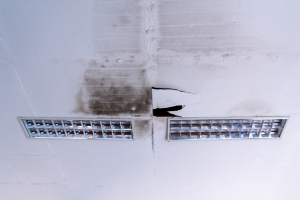 Have you recently discovered mold in your West Dundee office? This is something that often comes as a shock — after all, black mold is one of the most dangerous fungi that can grow within buildings and cause serious health issues. According to a national study, moisture and mold exposure have been linked to nearly 4 million cases of bronchial asthma. Unfortunately, you could be in the presence of mold without even realizing it. In fact, researchers found unhealthy mold levels in at least 45 million American buildings.
The good news is that you do not have to sit around and wait for mold to spread in your property. Instead, you can contact your local mold removal contractor in West Dundee, Illinois and make some key changes to avoid future infestations. Here are some tips to follow:
Create a cleaning schedule.
Getting everyone on the same page is one of the best mold prevention defenses. Being the sole person in the office concerned about maintaining a sanitary environment — especially in communal areas — can be frustrating. Create a cleaning schedule that involves every occupant and the specific areas they oversee. Ensure that your schedule is clear, that everyone has a particular responsibility, and that all responsibilities are completed at least once a week (depending on the cleaning task).
Block off affected areas.
Have you already found mold in your West Dundee office? If so, close off this area of your office immediately to prevent mold spores from being inhaled or ingested by building occupants, then contact a mold removal contractor in West Dundee, Illinois as soon as possible. The idea is to avoid exposure. If the office does not have a door you can close, you may want to consider installing a separator or curtain to keep people out until you can handle the mold problem.
Invest in a dehumidifier.
Mold spreads when spores are released into the air. Their job is to locate a suitable surface to set up shop. These spores can sometimes be inhaled into the lungs or land on food and be consumed. Because mold is worsened by humidity, a dehumidifier can dry out the air, creating an unfavorable environment for mold spores to proliferate. The humidity level in your office should not be more than 60%. Also, be mindful of your office's humidity in consistently humid conditions, or you may experience moisture damage.
More tips to consider:
Avoid using harsh chemicals. Bleach and mold do not mix on absorbent surfaces. Spraying bleach on surfaces can help mold spread and grow — especially on porous surfaces.
Do not forget about safety. Just because there is a small patch of moldy drywall or tile grout does not mean you do not need personal protective equipment (PPE). To minimize prolonged mold exposure and illness, mold removal contractors in West Dundee, Illinois use N95 masks, gloves, eye protection, and other specialized PPE equipment when cleaning mold.
Mold should not be painted over. Household paint has many advantages, but eliminating mold is not one of them. Covering up mold is not the way to go when it comes to DIY mold removal. Mold cannot be painted over in the hope that it will disappear.
Call the professionals.
DIY mold removal is not for the inexperienced or unprepared. You might be willing to roll up your sleeves and tidy up your West Dundee office. However, mold removal can be tricky, risky, and the process can be time-consuming. When you do not have the time, effort, and resources to commit to such an important task, it is always best to hire a professional mold removal contractor in West Dundee, Illinois. If you are not cautious, you may spread mold rather than remove it.
Looking for the Top-Rated Mold Removal Contractor in West Dundee, Illinois?
Are you dealing with a mold issue in your office? If so, Axis Response Group is here to help. As the most trusted mold removal contractors in West Dundee, Illinois, our experts are highly trained in mold testing, removal, and cleanup techniques that are safe for the environment. Contact us today at (773) 427-6811 to request a free estimate.