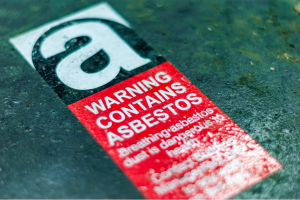 Several types of asbestos materials that were used in construction were banned in the 1970s. In 1989, the United States Environmental Protection Agency (EPA) issued a ruling that further prohibited the use of asbestos. However, the complete ban was overturned in court due to extensive industry lobbying efforts. After, that, only a few specific types of asbestos products, plus any new uses of asbestos, were banned. Additionally, the EPA issued a final rule in 1990 mandating that discontinued asbestos products be used only with specific EPA approval.
Do you work in a building that was built prior to the 1970s? Are you concerned about the possibility of having asbestos-containing materials in your workplace? If so, you've come to the right place. This asbestos removal contractor in Algonquin, Illinois is going to discuss everything you'll need to know below.
Risks of Asbestos in the Workplace
When left undisturbed, asbestos poses no serious threat. It only becomes a concern when it is disturbed, allowing tiny fibers to be released into the air and triggering a host of respiratory issues when inhaled.
Asbestos is present in nearly 3.5 million American buildings. Under ideal conditions, if you work in a building with asbestos, you are not at immediate risk just by being there. The reality is that asbestos fibers are almost certainly present whenever you visit an old commercial building — you just cannot see them. Any type of building renovation will often disturb and damage asbestos unless handled properly by a certified asbestos removal contractor in Algonquin, Illinois. Even routine air duct cleaning, floor buffing, and other maintenance tasks can cause microscopic asbestos fibers to be released into the air.
The Occupational Safety and Health Administration (OSHA) has advised that the best way to avoid asbestos exposure is to take the necessary precautions. Since you cannot avoid entering any building with asbestos present, what can you do instead?
As an Algonquin facility manager, you can take a few steps to protect yourself, your employees, and other occupants from the risks of asbestos while working in an older commercial property:
Know the law.
OSHA, EPA, and other federal agencies all have laws regarding asbestos management in buildings. Some of these regulations vary and may even appear contradictory in some cases. Local and state regulations may be harsher than federal regulations in some areas.
Get your building tested.
The first step is to conduct a survey to determine the different types of asbestos and the condition of the materials. Different asbestos-containing materials (ACM) pose varying degrees of risk. Non-friable ACM floor tiles, for example, pose far less risk than friable spray foam insulation or friable pipe insulation. If friable ACM is present in your building, baseline ambient air monitoring may be recommended, and an Operations and Maintenance (O&M) schedule should be established to outline the subsequent steps. Any testing and inspections must be carried out by a qualified asbestos removal contractor in Algonquin, Illinois.
Plan to remove the asbestos.
Lastly, it's important to plan for what's ahead. Even if working inside the building is deemed safe now, it is only a matter of time before restorations or damage stir up carcinogenic asbestos fibers into the air. As such, if your building contains any asbestos, it's strongly recommended that you have it removed by a licensed asbestos removal contractor in Algonquin, Illinois.
Looking for an Asbestos Removal Contractor in Algonquin, Illinois?
Would you like to have your building inspected for asbestos? Need to have asbestos removed from your property? If you're looking for the top-rated asbestos removal contractor in Algonquin, Illinois, Axis Response Group is the company to call. Contact us today at (773) 427-6811 to schedule an appointment.