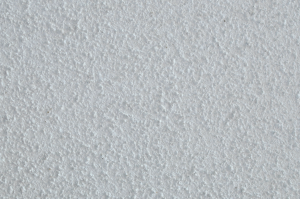 Asbestos, once a popular material in the construction industry, has turned out to be harmful to human health. It can be found in various areas of property — one of the most common areas being the ceiling.
Asbestos was once commonly used as a textured coating on popcorn ceilings. Do you have popcorn ceilings in certain areas of your commercial property? Wondering whether you should have them tested for asbestos? To help you make an informed decision, this asbestos removal company in Highland Park, Illinois is going to discuss some of the key things you should know below.
Asbestos: A Hidden Threat
Between the 1950s and the 1980s, asbestos was a commonly used material in the construction industry. It played a key role in popcorn ceiling applications, valued for its insulating abilities, fire resistance, and sound absorption qualities. If your commercial or industrial property was built within this period, it is crucial to understand that this seemingly harmless ceiling texture might be a source of harmful asbestos.
The true risk of asbestos lies in its tendency to release invisible, microscopic fibers into the atmosphere during activities such as construction, renovation, or demolition. These fibers, once inhaled, are potent enough to cause severe and potentially lethal health problems — including asbestosis, mesothelioma, and lung cancer. Even more alarming is the fact that these conditions often take years, sometimes even decades, to manifest after exposure. Having your property inspected by a professional asbestos removal company in Highland Park, Illinois is the best way to make sure your property is safe.
Why Professional Asbestos Inspection and Removal Is Important
Investing in the services of a seasoned asbestos removal company, such as Axis Response Group, is more than just a smart decision — it is a potentially lifesaving one. Here's why:
Regulatory Compliance: The professional asbestos removal company in Highland Park, Illinois will have the necessary certifications and licenses to execute asbestos removal operations legally and effectively. Our competent team comprises professionals with IDPH Licensed Asbestos Project Manager, Supervisor, Building Inspector, and Asbestos Workers certifications, ensuring we conform to all the relevant regulations and standards during the asbestos removal procedure.
Use of Specialized Equipment and Extensive Training: Asbestos removal is a complicated process that requires specialized equipment and comprehensive training to ensure the secure handling and disposal of asbestos-containing materials. Our technicians at Axis Response Group have both the requisite knowledge and access to advanced tools, allowing us to perform asbestos removal operations safely and efficiently. Our priority is the safety of our team members and the surrounding environment.
Safeguarding Health and Safety: Our team at Axis Response Group strongly believes in proactive health and safety measures. We strictly adhere to exhaustive safety protocols and precautions to prevent the release of asbestos fibers during the removal process. We strive to mitigate any potential risks associated with asbestos exposure for everyone involved, from our team members to the property's inhabitants.
Responsible Disposal: At Axis Response Group, our process complies with all local and state regulations. Recognizing the critical importance of environmentally responsible and safe disposal practices, we carefully manage the disposal process to reduce any additional harm to the environment and the community.
Looking for an Asbestos Removal Company in Highland Park, Illinois?
If you suspect that your commercial or industrial property may contain asbestos, don't wait — it's best to have it inspected by the professionals. Are you ready to schedule an inspection with the best asbestos removal company in Highland Park, Illinois? If so, Axis Response Group is the company to call. Contact us today at (773) 427-6811 to get started.