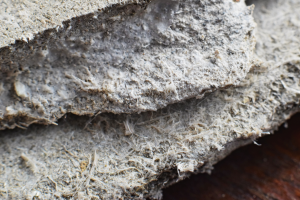 Removing asbestos from a commercial property can seem daunting and confusing at first, but it does not have to be. Before you get started with the work that needs to be done, it's important that you have a comprehensive understanding of what you will experience throughout the entire process.
To start, you will need to obtain an asbestos inspection from an EPA-certified inspector. If the asbestos is in 'good' condition, meaning it can be left alone, the EPA will issue you a "no further action letter" (NFA). If it is not in good condition, meaning it needs to be removed, then you will need to reach out to a licensed asbestos removal contractor in Gurnee, Illinois.
Asbestos has been linked to certain types of cancer and other illnesses in humans exposed to it over long periods — and at high levels. Given the severity of the presence of asbestos, there are a few things you should know about the removal process before you get started, which we are going to explain below.
Step 1: Understanding the Work Plan
Your asbestos removal contractor in Gurnee, Illinois will offer the safest and most efficient treatment plan for the site, providing specific details on how the space will be prepared for removal and cleaned afterward. The removal work plan should also include all health and safety procedures that must be followed during and after asbestos remediation. These are critical for protecting workers and any visitors during treatment, as well as residents who will occupy a space after asbestos removal has been completed.
Your Gurnee asbestos removal professional will also provide a plan for cleaning up and disposing of waste from asbestos remediation. The type and amount of waste generated are often contingent upon how much asbestos was found and how many products in your building contain asbestos.
Step 2: Proper Demarcation
When working with asbestos, it is vital to ensure that proper demarcation is done. Demarcation helps building occupants and contractors identify which areas are safe and off-limits. Your asbestos removal contractor in Gurnee, Illinois must clearly mark the hazardous areas with a rope or barrier and alert all building occupants to leave the area until completion and clearance testing is complete. If a person enters an unmarked area without knowing what hazards may exist, they could risk serious injury or illness.
Step 3: Pre-Cleaning
Preventing asbestos exposure is critical, so it is essential to pre-clean the area before starting the removal. This involves HEPA-filtered vacuuming and wet wiping, for example. Any movable personal items should be taken out of the work area to avoid contamination. Asbestos fibers are so tiny that when the asbestos is disturbed, the air in the area is polluted with these fibers.
Your asbestos removal contractors in Gurnee, Illinois will need to wear protective gear all throughout the process, including a full-face respirator or air purifying respirator (APR), disposable coveralls, and disposable shoe covers. They should also close any doors leading into other rooms to avoid spreading any asbestos fibers.
Final Thoughts
Before any commercial asbestos removal can begin, learning what to expect from the asbestos remediation process is crucial. Commercial asbestos removal is not the most straightforward process, but with the right knowledge and preparation, it can be less stressful and much more successful.
Looking for an Asbestos Removal Contractor in Gurnee, Illinois?
Do you need to have your commercial building inspected for asbestos? Need to have asbestos removed? In either case, Axis Response Group is here to help. As the most trusted asbestos removal contractor in Gurnee, Illinois, our technicians are well-versed in all the environmentally safe asbestos removal techniques. There's no project too big or too small for our team to take on. Contact us today at (773) 427-6811 to schedule an appointment.